Conference Theme:
Overcomers
Victory in the midst of overwhelming and unprecedented circumstances.
Welcome to the 2021 Building With Purpose Conference!
Last year, our focus was on helping you shift to the changing world in the midst of the COVID pandemic and the new reality of working from home and remote-based work.
This year, it seems as though nothing has changed and everything has changed.
This year, we are Overcomers. We have survived and even thrived in the midst of these unprecedented obstacles.
Our conference is back and better than ever. We've added to the lineup of world-class speakers. We're discussing new topics, new opportunities, and new ways to continue to build towards the life of your dreams.
Welcome to the Building With Purpose Conference 2021!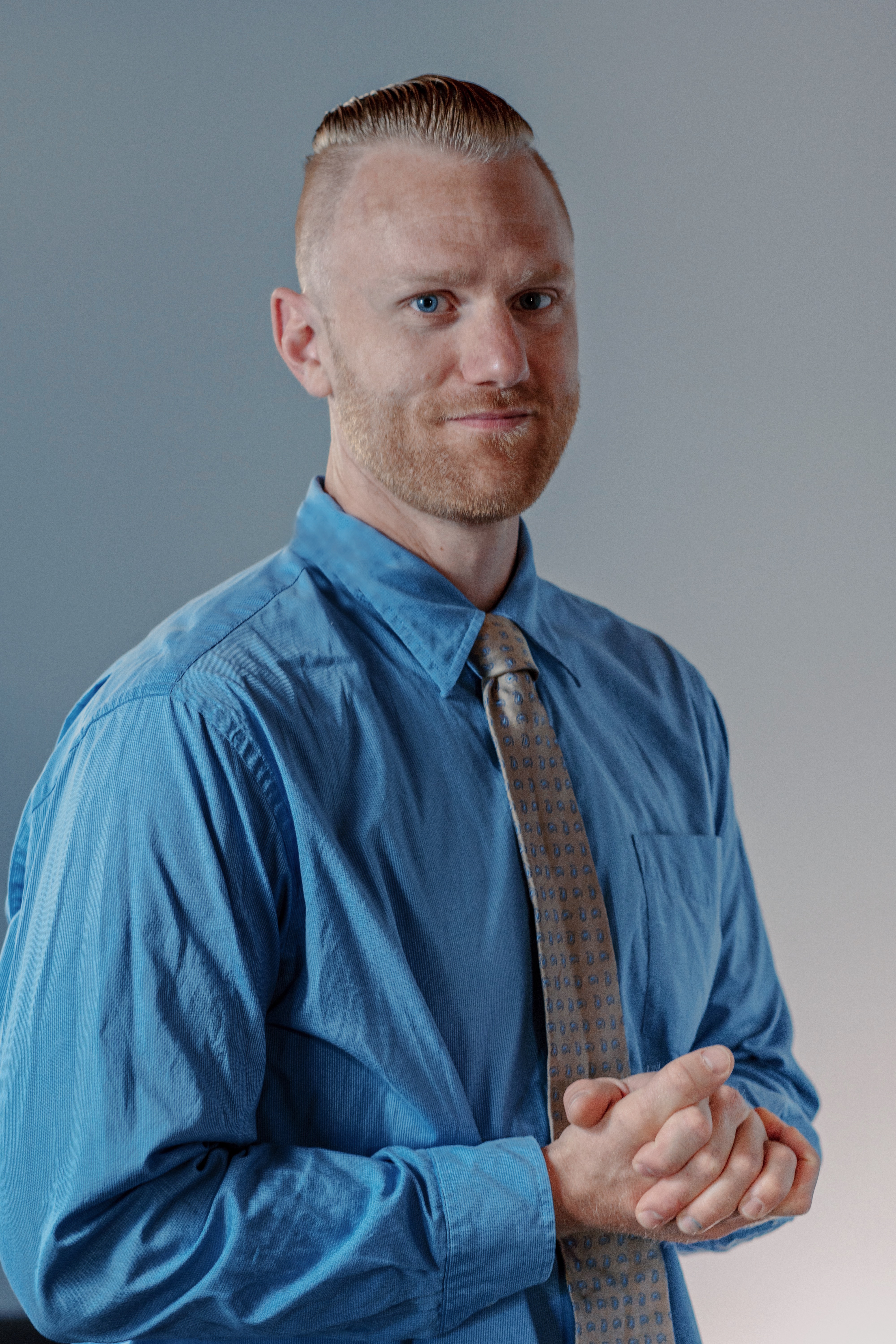 Justin Hiebert is the organizer, moderator, and emcee for the Building With Purpose event.
As an Executive Success coach, he loves working with his clients to reach peak performance and leave a lasting legacy on the world.
Since 2014 he's worked with leaders from a variety of backgrounds to gain clarity, eliminate distraction, transform conflict, and rise to their full potential.
He holds degrees from Tabor College, Fresno Pacific University, and Bethel Seminary. He completed his doctorate at Bethel Seminary where he examined issues on leadership health, diversity, and innovation in the workplace.
He is also a SHRM certified Human Resources professional, helping his business clients tackle their toughest HR needs.
He is a coach, business consultant, and keynote speaker addressing dynamic leadership development, team-building and culture, and embracing your story.
He resides in central California with his wife, four kids, cat Bo, and dog Roach.
In his free time, he loves riding his motorcycle, DIY projects around the house, camping, and exercise.
To connect with him and find out more you can visit him here.
Welcome, Overcomers!
Welcome to the Building With Purpose Conference. We are thrilled to continue to lead the way in online conferences for business leaders, professionals, and owners.
This year, we are doubling our speaker list and creating learning tracks to help you see more clearly your growth opportunities.
Look below at our speaker list, plan your watch party, and register today!
Speakers and Presenters
This is a list of our confirmed speakers and presenters for this year's Building With Purpose online conference.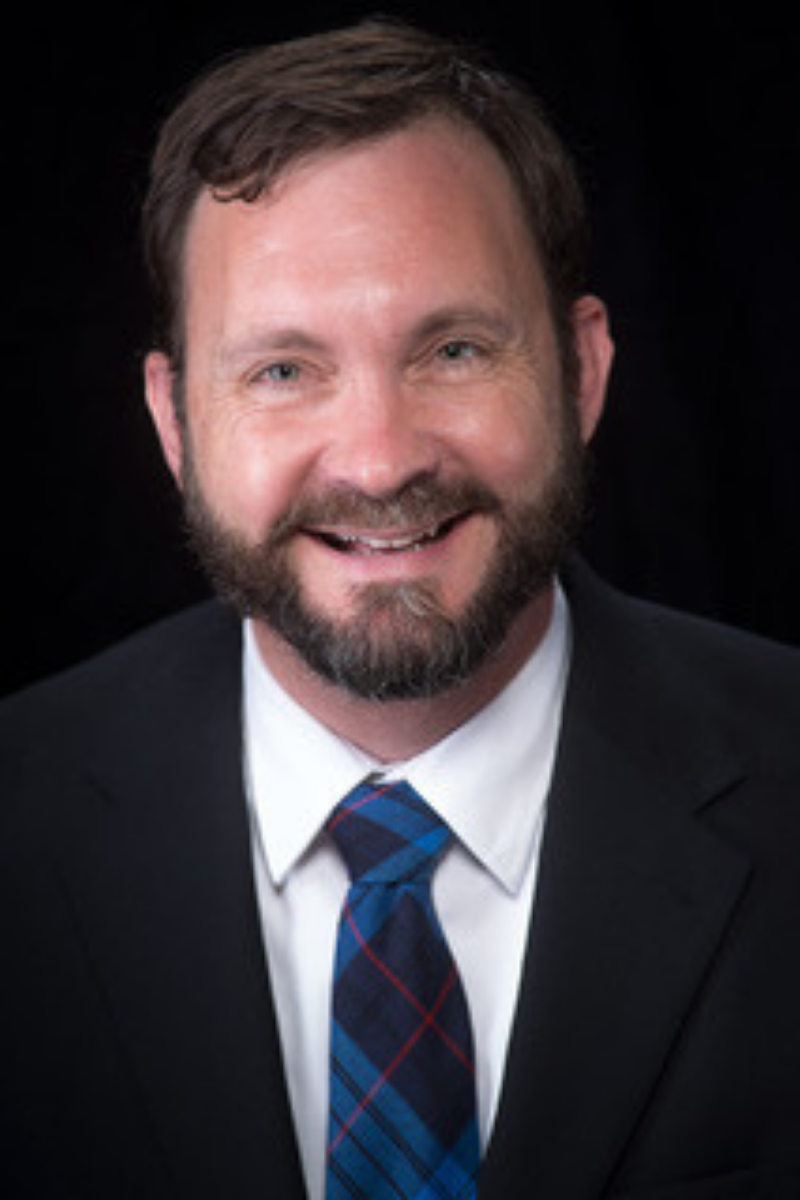 Michael Roberts (Small Business Celebration Podcast)
What do Kern County Business leaders Debbie Bagley, Morgan Clayton, Jessica Pounds, David Dobbs, and Raji Brar (among many others) all have in common? 
They have all been guests on Kern County's Number One small business program, Small Business Celebration!
What started out as an advanced elective project for the local "Down Town Toast Masters" club, the Small Business Celebration program has become home for community business leaders as they learn how to grow a strong and profitable business.
Having just posted their 102nd episode this week staring Visioneer Meredith Bell of Autonomy Farms, Small Business Celebration connects with more that 5,000 small business leaders each week and has achieved tens of thousands of downloads in just the last year.
Watch Small Business Celebration on YouTube or listen to Small Business Celebration on iTune, Stitcher, or anywhere you listen to podcasts…so you can learn something that you can use today to grow a strong and profitable business.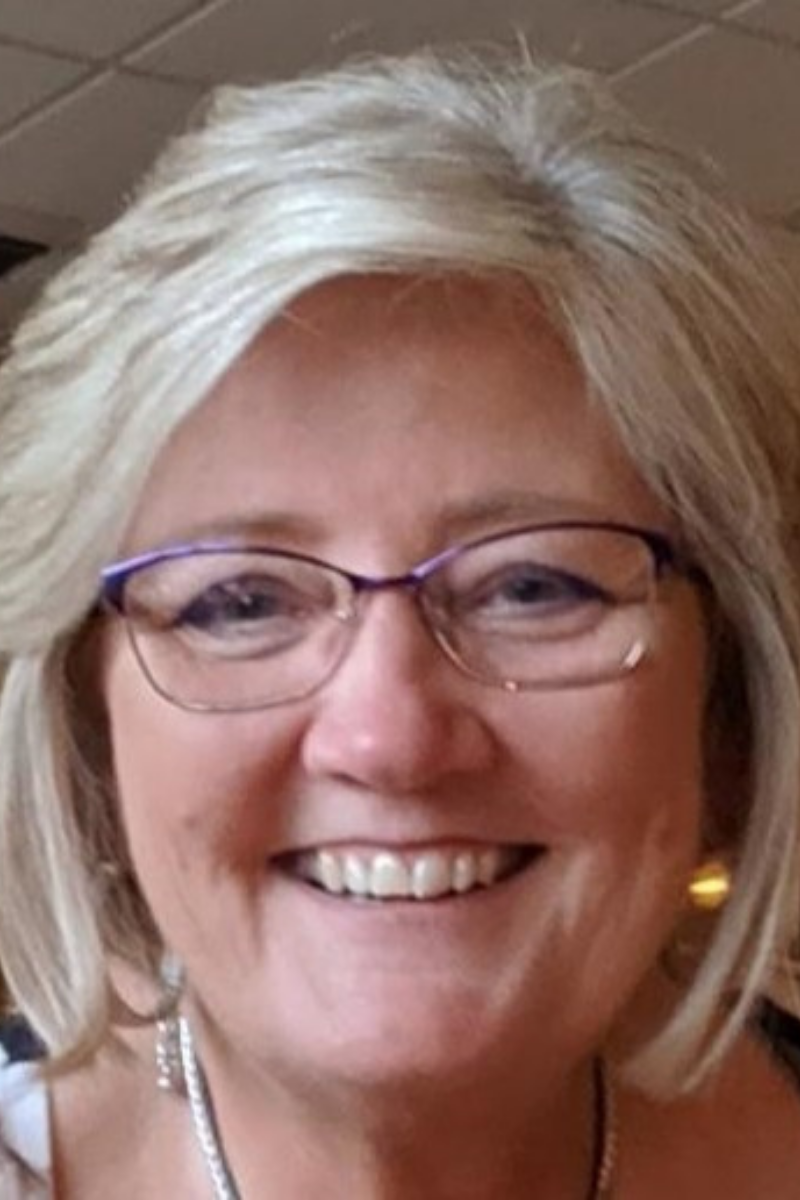 Dr. Juanita Webb (J. Webb Consulting)
Dr. Juanita Webb is the founder and president of J. Webb Consulting, a professional human resource consulting firm, and is a certified HR professional (both CA and Federal), along with numerous other affiliations and designations. She is highly skilled in executive coaching, investigations, HR best practices, training, strategic planning, conflict resolution, and succession planning.
Licensed in California as a private investigator/qualified manager, Juanita conducts training and investigations and is often retained as an expert witness regarding harassment/discrimination/retaliation issues. In addition, Dr. Webb advises organizations regarding drug and alcohol testing policies and issues.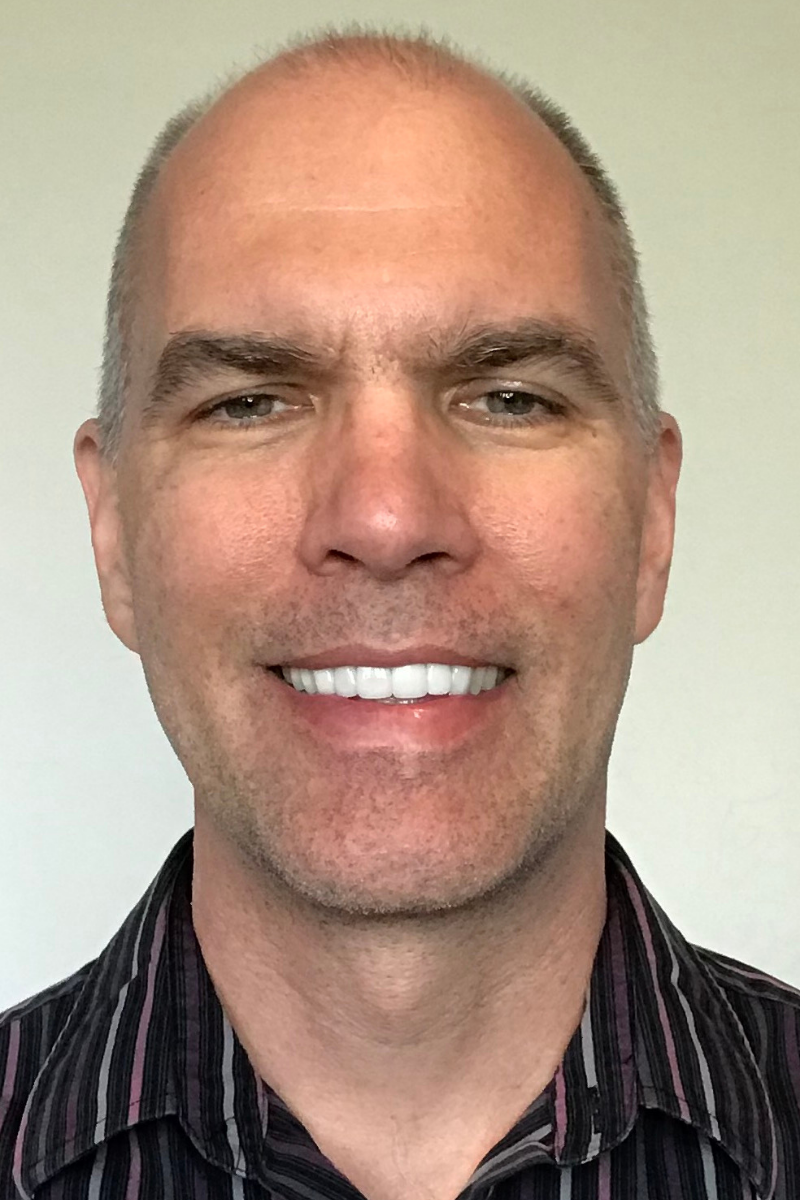 Scott Thor (Cornerstone Financial)
As a process improvement coach, Dr. Scott Thor has over 20 years of experience helping leaders get more from their organization that leads to more smiling employees and customers. Scott's passion is helping people find more joy in their work. Scott's clients have implemented 1,000+ improvements that have led to $150M+ in savings and eliminated over 500,000 hours of unnecessary work, not to mention thousands more smiles at work on a more routine basis.  
As a financial coach, Scott helps people behave better with their money so they get to keep more of it. Scott's clients have paid off thousands of dollars in debt, leading to healthier marriages and kids that leave the house as adults that don't move back in - all of which leads to wealth building behaviors that stick. 
Scott is a certified Lean Six Sigma Master Black Belt (CLSSMB), Certified ScrumMaster (CSM), Dave Ramsey Preferred Financial Coach, and has a Doctorate of Management degree from George Fox University.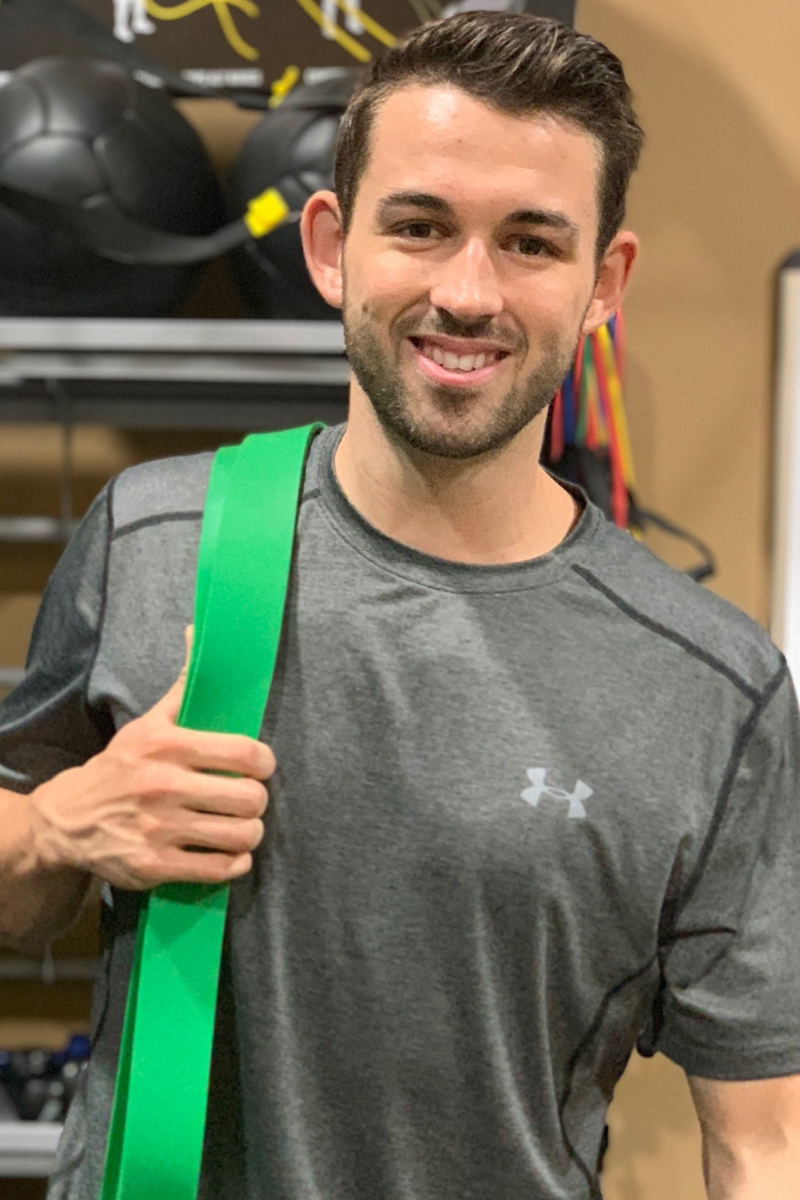 Ryan Wookey (The Sports Medicine Guy)
Ryan Wookey is a Personal trainer and health coach. Specializing in corrective exercise, his mission is to teach people how to get their body moving, functioning, and feeling at its best.
Ryan has worked with musician Jonathan Davis from the band KORN and toured with the band handling sports medicine needs for band members while traveling and performing.
When Ryan isn't coaching, learning and or just thinking about the human body and how to optimize it, he's probably outside playing some golf.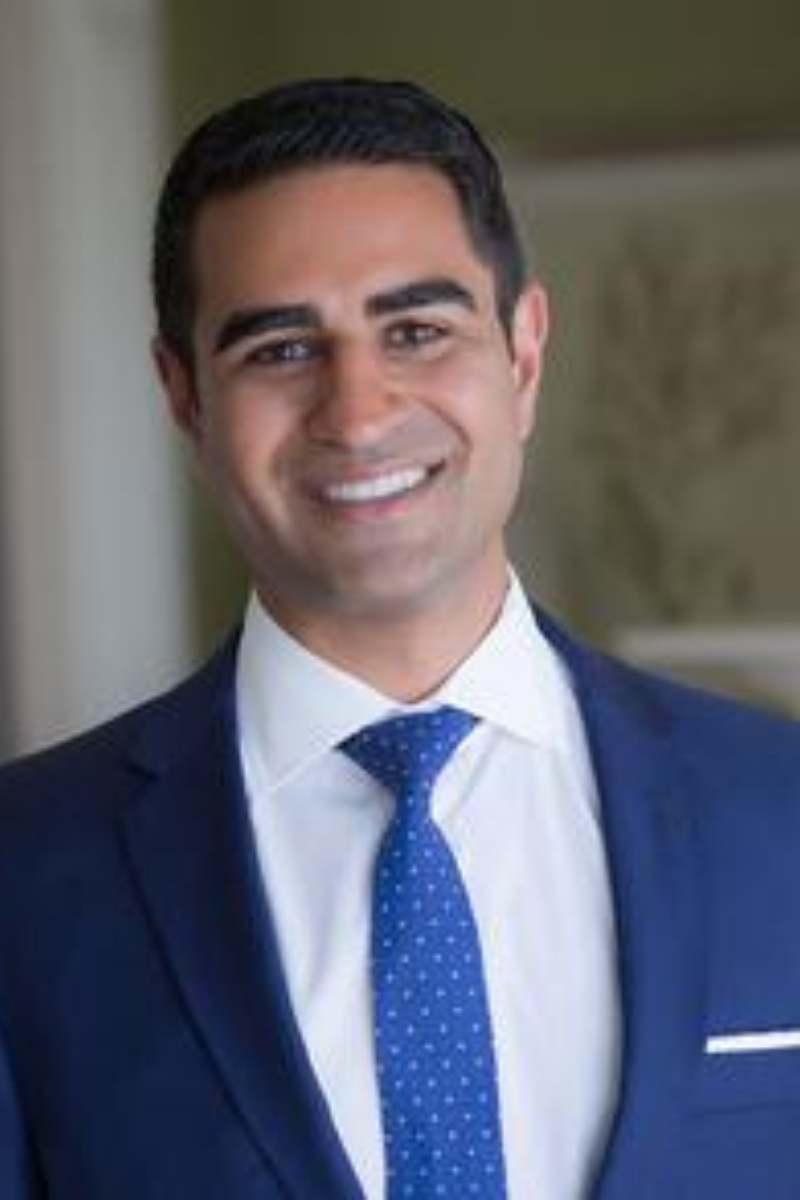 Vikram Deol is a serial entrepreneur. He is passionate about helping others scale and reproduce themselves. 
With success in serval markets, including personal devleopment, real estate, and health and wellness, he has established himself as a thought leader and sought after market innovator.
At just 18 years of age, he was one of Vector Marketing's youngest branch managers. Since then, he has won numerous awards, which to him only mean he has succeeded in helping others reach their goals. 
Vikram earned his Bachelor of Science degree at UC Irvine and his MBA from Cal State Bakersfield.
Outside of business, you'll find Vikram enjoying the outdoors or testing the latest biohacking device.  He recently discovered he enjoys jumping out of planes and cycling. His passions lie in longevity and wellness and helping others excel in all areas of their life.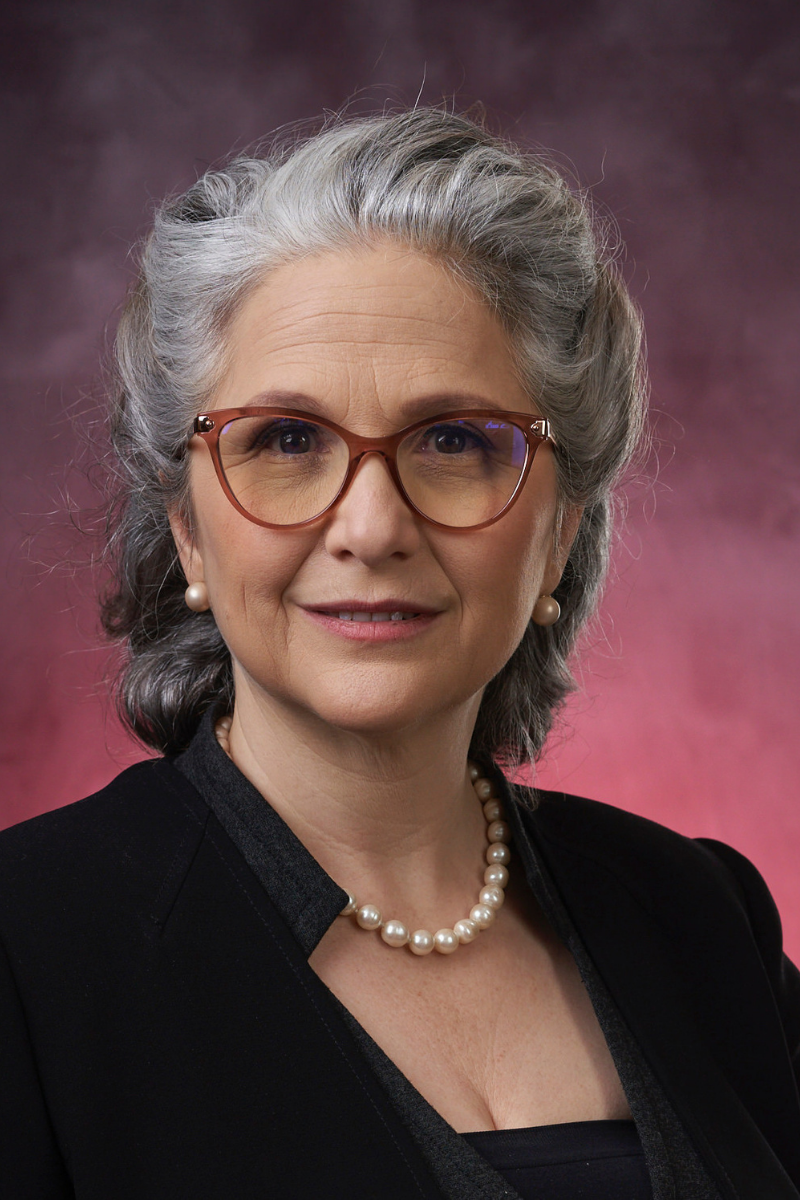 Leah Zimmerman (Stepping Stool Coaching)
Leah is a certified Executive Coach who specializes in leadership, communication, and resolving conflict.
Clients who work with Leah move from being mentally and emotionally overwhelmed by self-doubt, struggle and conflict (with self or others) developing a confidence and an air of relaxed authority that builds their presence and stature as leaders. They go on to create harmonious relationships and prosperous businesses.
Leah specializes in working with the next generation in the family business who find their voice and gain influence in their families through coaching.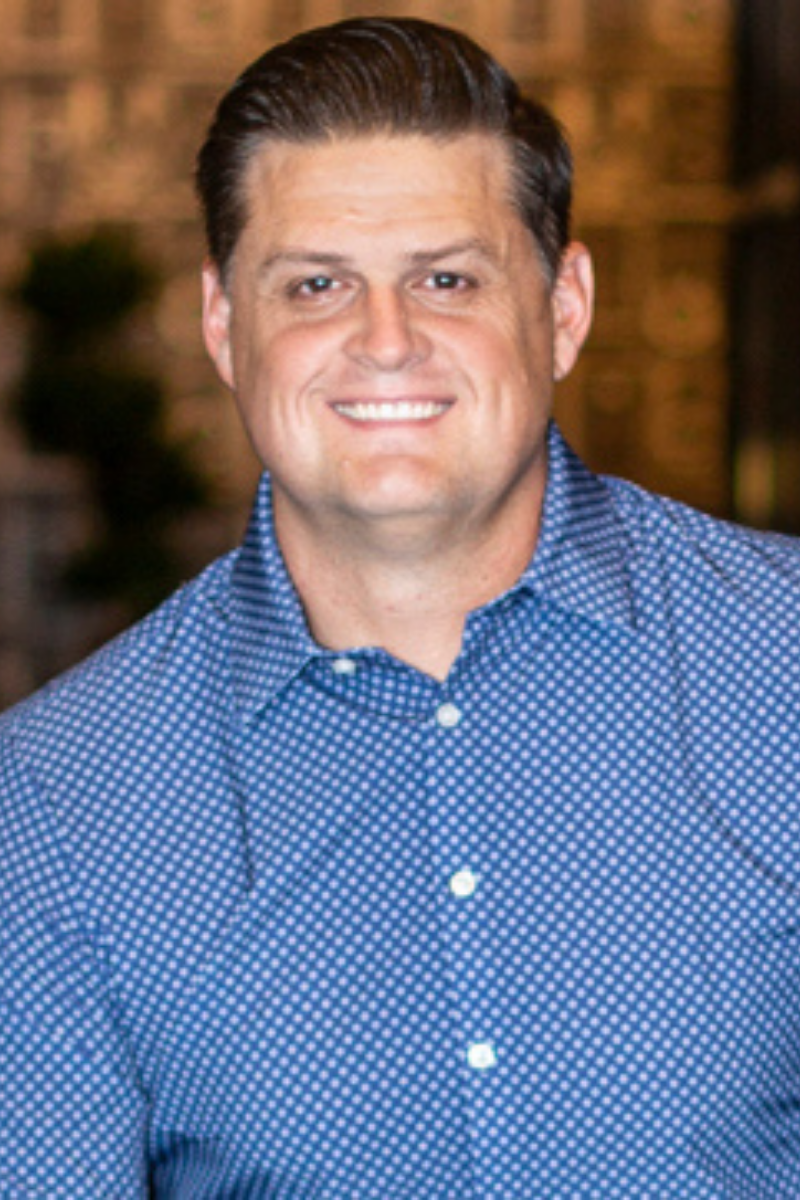 Mark Heydt
Mark Heydt is the Chief Learning Officer and Founder of Game Plan Leader, LLC. Mark just published his first book with Advantage/ForbesBooks entitled "Rescuing the Corporate Exhausted Hero". His passion is helping to eliminate exhaustion from Corporate America by elevating the ability of leaders to create a vision, influence change, coach, and delegate. 
Mark has held senior-level positions leading the strategy and execution of talent development, talent management, talent acquisition, and talent engagement at large companies including Target, Red Robin Gourmet Burgers, DCP Midstream, and Sports Authority. 
As a leadership development consultant, he has experience building customized leadership development programs and conducting leadership coaching in corporate retail, government, healthcare, manufacturing, media, and financial services. 
Mark has a Bachelor of Science in Marketing from Indiana University and a Master's in Organizational Development & Training from the University of Denver. Based in Highlands Ranch Colorado, Mark is a certified coach through Gallup and the International Coach Federation (ICF).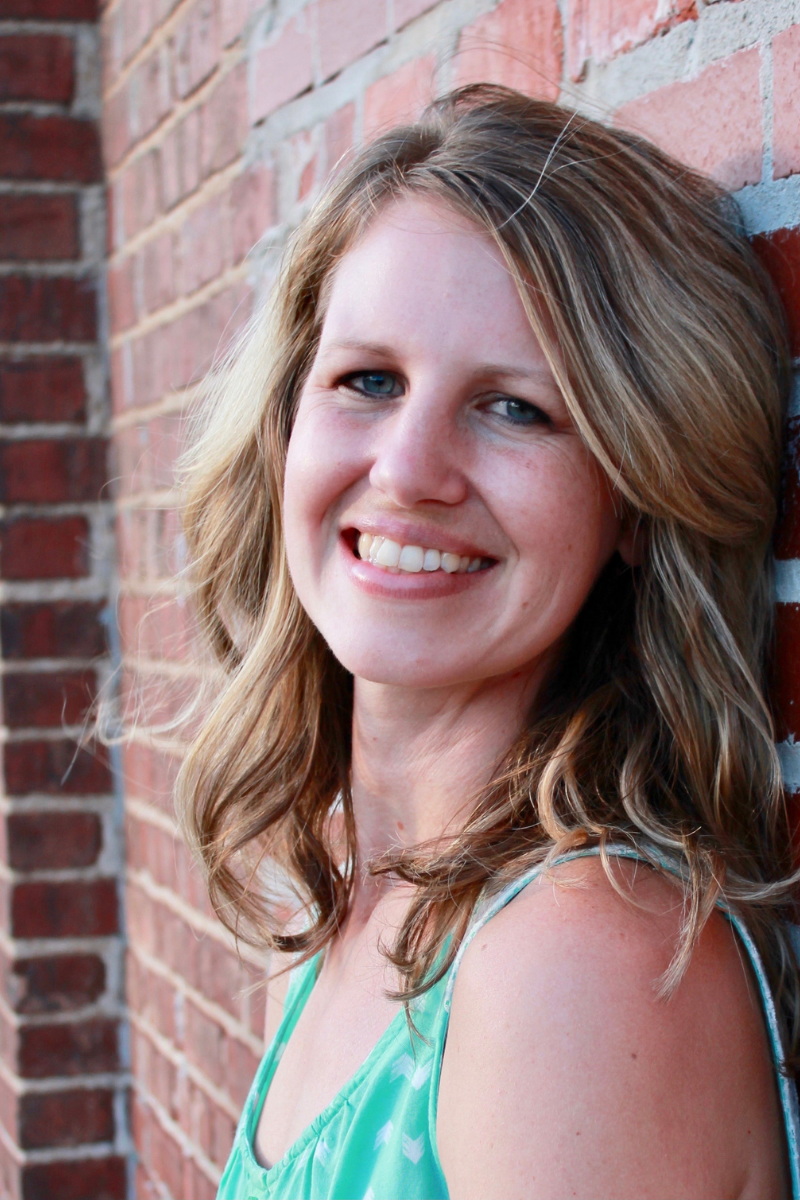 Micaeh is a Certified Elite Life Coach with experience and skill in providing guidance, accountability, and encouragement to help her clients step into living life on their terms. She has worked in a variety of settings including personal fitness training, healthy lifestyle coaching, and corporate/worksite wellness. 
Micaeh meets her clients where they are and helps them identify key obstacles, triggers, desires, and goals to get them to their next level. She commits herself to ensure that each client receives the individualized care they deserve to meet their specific needs, enabling them to grow and continually move along their journey toward improved health and well-being. 
Dr. Christopher Brooks (Brown Venture Group)
Dr. Christopher Brooks is the proud son of a Jamaican mother and an American father. With a strong reputation as a results-oriented leader, Chris has enjoyed a diverse 25-year career serving as an executive, educator, and change agent. He held leadership roles in several nonprofit organizations and served as a Professor at both the undergraduate and graduate levels. 
His chief passion is the intersection of race and economics, and he has focused his research and work on advocating for individuals, families, and communities caught in the vicious cycle of generational poverty. In 2018 he co-founded Brown Venture Group, a Venture Capital firm focused on BIPOC Entrepreneurs. In 2019, he co-founded Firehouse Commons, a co-working and business incubation space in South Minneapolis. 
Chris and his wife have 4 children and are actively involved in the Twin Cities community.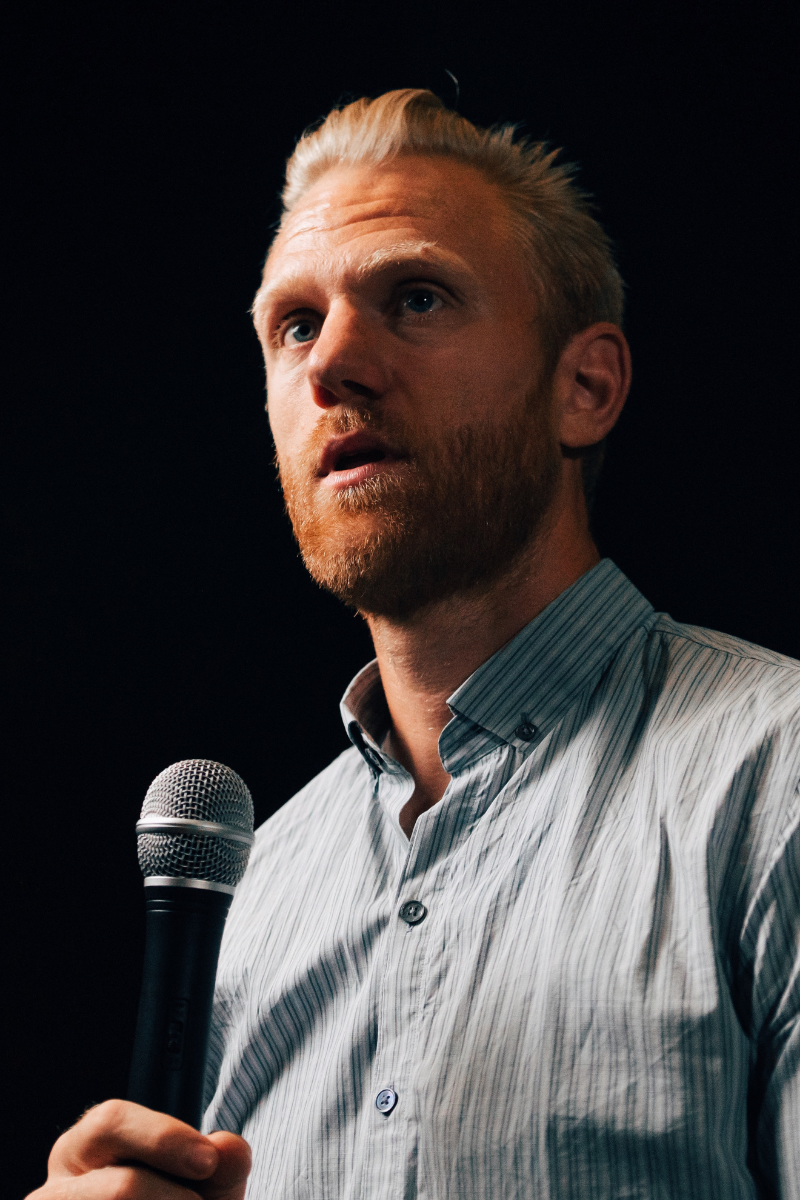 Justin Hiebert
Justin Hiebert is the host and emcee of the Building With Purpose Conference. He joins this year's speaker panel to talk about sustained high performance and the tools and strategies you need to implement for lifelong success.
Justin is honored to help high-achieving and success-oriented individuals reach peak performance while avoiding burnout so they can live the life they've always wanted while leaving a legacy of influence and impact.
A husband to Elise and a parent to four kids, Justin loves everything about life and discovering new passions and hobbies. You can find him on social media: @jshiebert.
Dr. Hugh Beatty (The Wellness Doc)
Dr. Hugh Beatty has been practicing medicine in Bakersfield since 1998.
With an extensive background in health and wellness, he helps his clients focus on wellness care instead of medicinal care. Through his five pillars of health, Dr. Beatty has helped hundreds of clients reclaim their life, energy, and passion to live a full and abundant life.
A graduate of UCSD as well as a board certified Anesthesiologist, Dr. Beatty is a sought after speaker and lecturer and has spoken for organizations like Pharmacogenetic Testing. He is also a member of the American Academy of Anti-Aging, and the American Academy of Pain Management.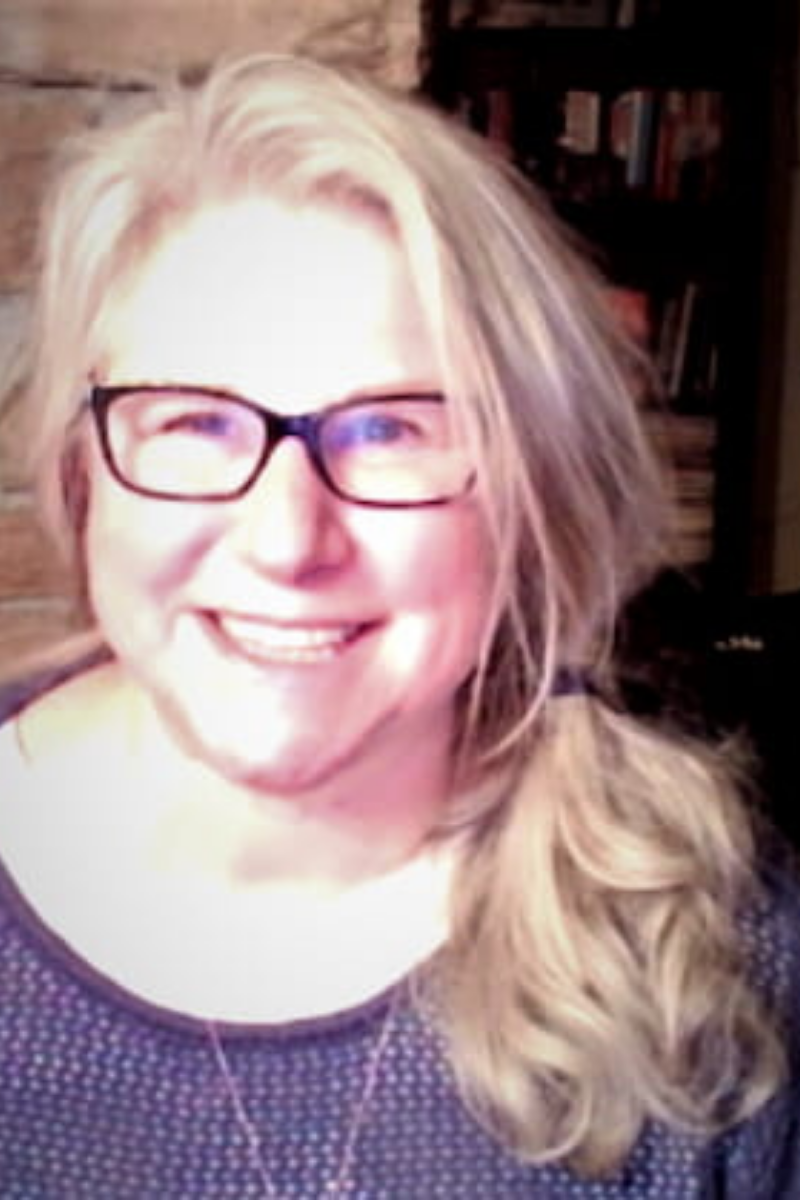 Sally Thoun (Savvy Gurl Digital Marketing)
After a successful, award-winning sales and marketing broadcast career, Sally transitioned into digital marketing to help businesses build their online presence. With a renewed focus on her passion for Accessibility, her goal is to assist companies to do their part to make the internet more inclusive and accessible, which will translate into more traffic and revenue. 
Sally recently won third place in Knowbility's AIR RALLY 2020. Her small and mighty team, Digital Diversity Divas, competed against 45 international teams to create accessible websites and content for non-profits. Their winning website demonstrates that accessible websites can be beautiful and engaging. She also wrote and edited sponsor blogs for the first WordPress Accessibility Day 2020. 
Sally holds a Bachelor of Business Administration Degree, with a major in Marketing from St. Francis Xavier University in Canada, and has completed several digital and Accessibility certifications. Located in Central California, she volunteers with Awana Sparkys, sits on her local CERT (Community Emergency Disaster Team) Board, and is a Certified California Disaster Worker, deployed to the Ridgecrest Earthquake in July 2019. Sally has plans to help organize several 2021 digital Accessibility events.